The Polae dolls x Fondation Jean-Félicien Gacha were first created by Marie, the creator of the Polae dolls brand, from a canvas with the patterns of the foundation's loincloth designed by Michael Cailloux for the Foundation.  

Dolls with the foundation's loincloth sent to our beading workshop
These dolls were then sent to our beading workshop in Cameroon to be beaded by hand by our craftswomen. The dolls will be entirely made in Cameroon since Marie is a French woman living in Yaoundé.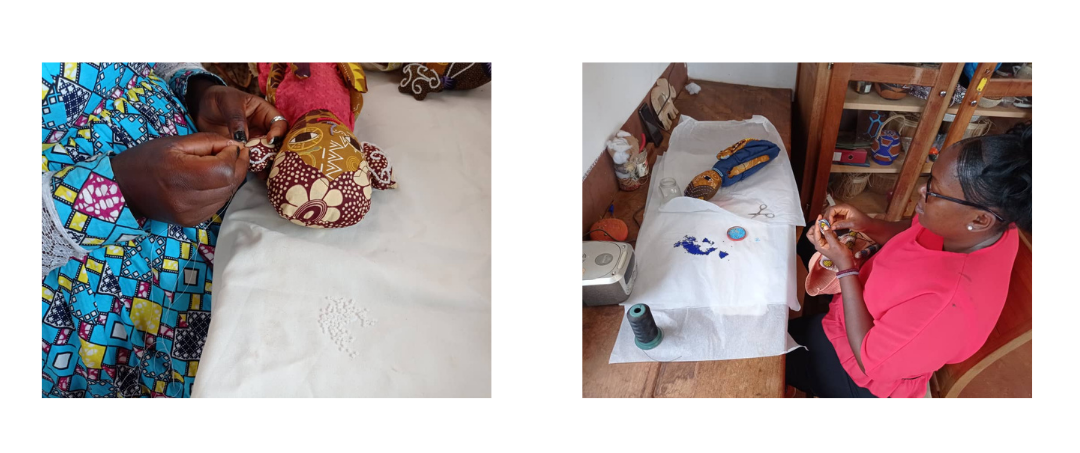 The dolls in the hands of our craftswomen to be beaded
About thirty dolls will be handmade and put on sale on our online store in May. L'Espace will donate the proceeds of the sales to the Foundation for the implementation of its solidarity activities for the youngest.