The burning dawn front, collection of poems.
« Released in July 2019 to the editions les bruits de l'encre in Bafoussam, the poetic project of Raoul Djimeli is a long walk through the countryside of Africa: Chad, Ghana, Nigeria, Togo, and the villages of Cameroon. The waters of the Adamaoua, the Bamileke country, the coast of the coast and the south irrigate the work. There is no poem in the song of the water, the word of the geniuses. The poet says it in « L'après dire. » It is a making plant, an ancestral word, child of oracles and promise of continuity. « 
Extract from the article « En attendant le front de l'aube », Clijec Mag, 2019.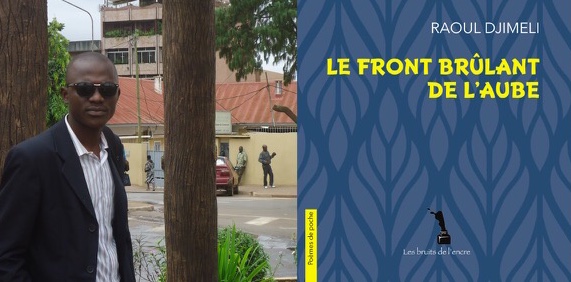 A word about the author : 
Raoul Djimeli
Raoul Djimeli is a young literary Cameroonian. Poet, writer, he is also a researcher in African civilizations and literatures. Committed to promoting emerging literatures in Africa, he has been for two years at the head of CLIJEC Magazine, dedicated to literature in Cameroon.
At 26, Raoul Djimeli is laureate of the Bleuet International Prize for Literature.