Since 2002, the NGO Jean-Félicien Gacha Foundation has been working in Cameroon to encourage professional vocations in young people, to transmit knowledge, to ensure access to schooling, to train for different professions and to develop talents.
This ambition is directly translated on the ground through the construction of schools. In 2020, the Madoum school, the fifth school built by the Foundation, was opened with the objective of providing schooling for a hundred children.
Children in front of the Madoum school 
« Madoum comes from the name Madoumgou which was the name of the people who came from the village of the same name. Madoum is the district that houses the current Bangoulap chiefdom. In fact, the Madoum school was built directly in the Foundation's village, in Bangoulap. »  Dominique Manga, responsible for cooperation projects between the Espace Culturel Gacha and the Jean-Félicien Gacha Foundation.
This is one of the vocations of the Foundation: to share, to help, to bring everyone together to work for the development of the village.  Thus, it is the employees of the foundation who built the school.

Children from the madoum school  
But the work of the foundation goes beyond the simple construction of walls, the link with the population is constant to connect the children to a schooling and give them the means to go further in their studies.  
Volunteers intervene from time to time to support the teaching teams and ensure the sustainability of the schooling.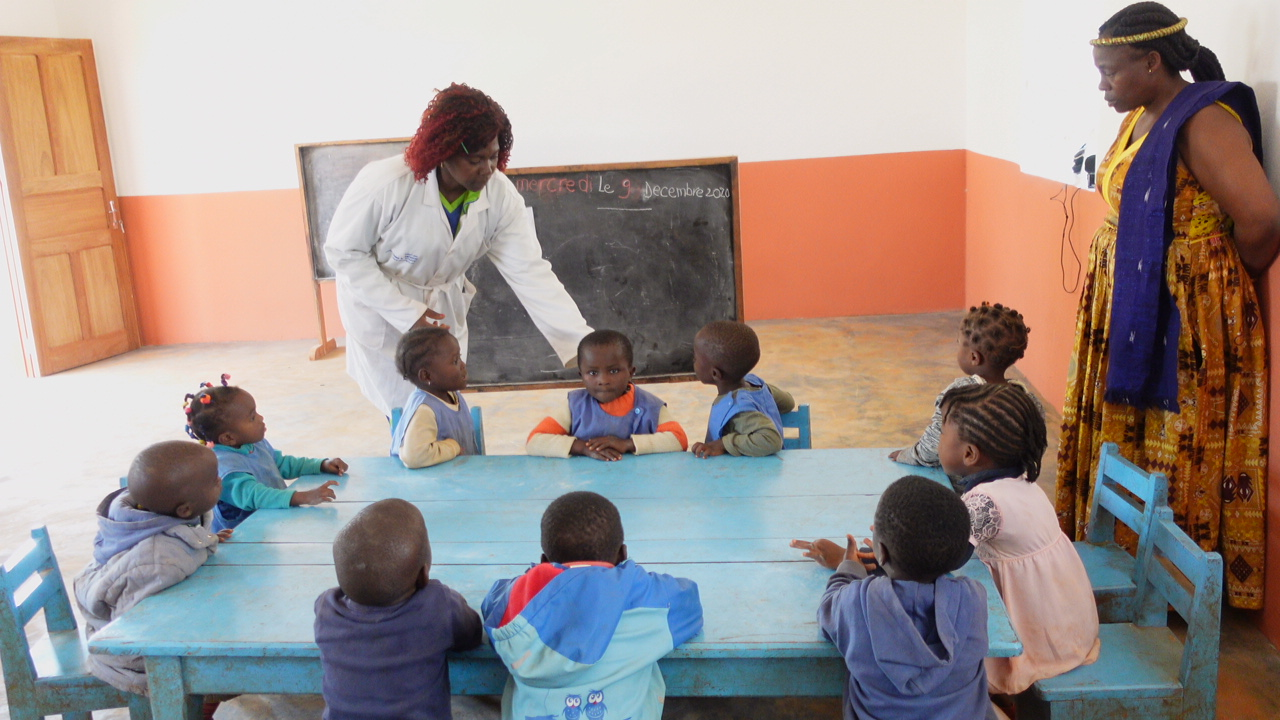 Children at work 
In addition to sending volunteers, the foundation ensures the material needs of the schools. From the cultural space, transfers of donations, school materials, recreational and educational materials are organized to the schools of the Jean-Félicien Gacha Foundation.