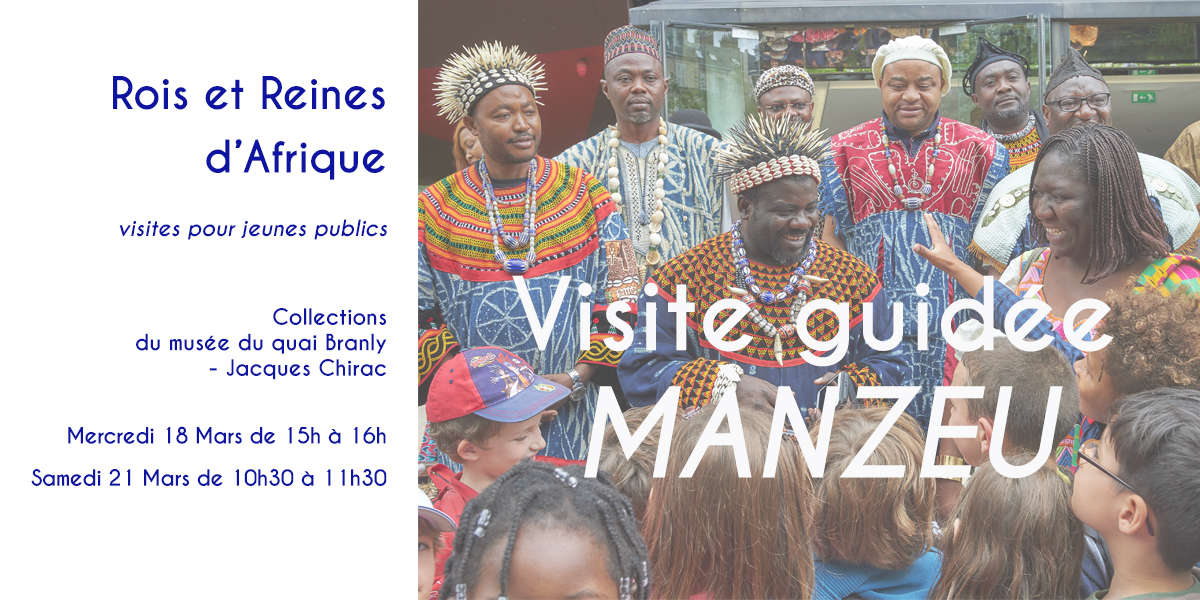 Cycle Mànzeu 2020 : sign up for our guided tours for young people of the collections of the musée du quai Branly – Jacques Chirac
Kingdoms in Africa? Huge palaces ? Thrones, crowns, protective magicians? How long have they been there? To this day?
Our cultural mediator proposes a tour of the collections of the musée du quai Branly – Jacques Chirac adapted to young people (between 7 and 12 years old).
> Wednesday 18 March 2020 from 3 to 4 pm
> Saturday 21 March 2020 from 10:30 to 11:30 a.m.
Adult rate: 18€ (Museum entrance included)
Children's rate: 9€.
Reservation: contact@espaceculturelgacha.org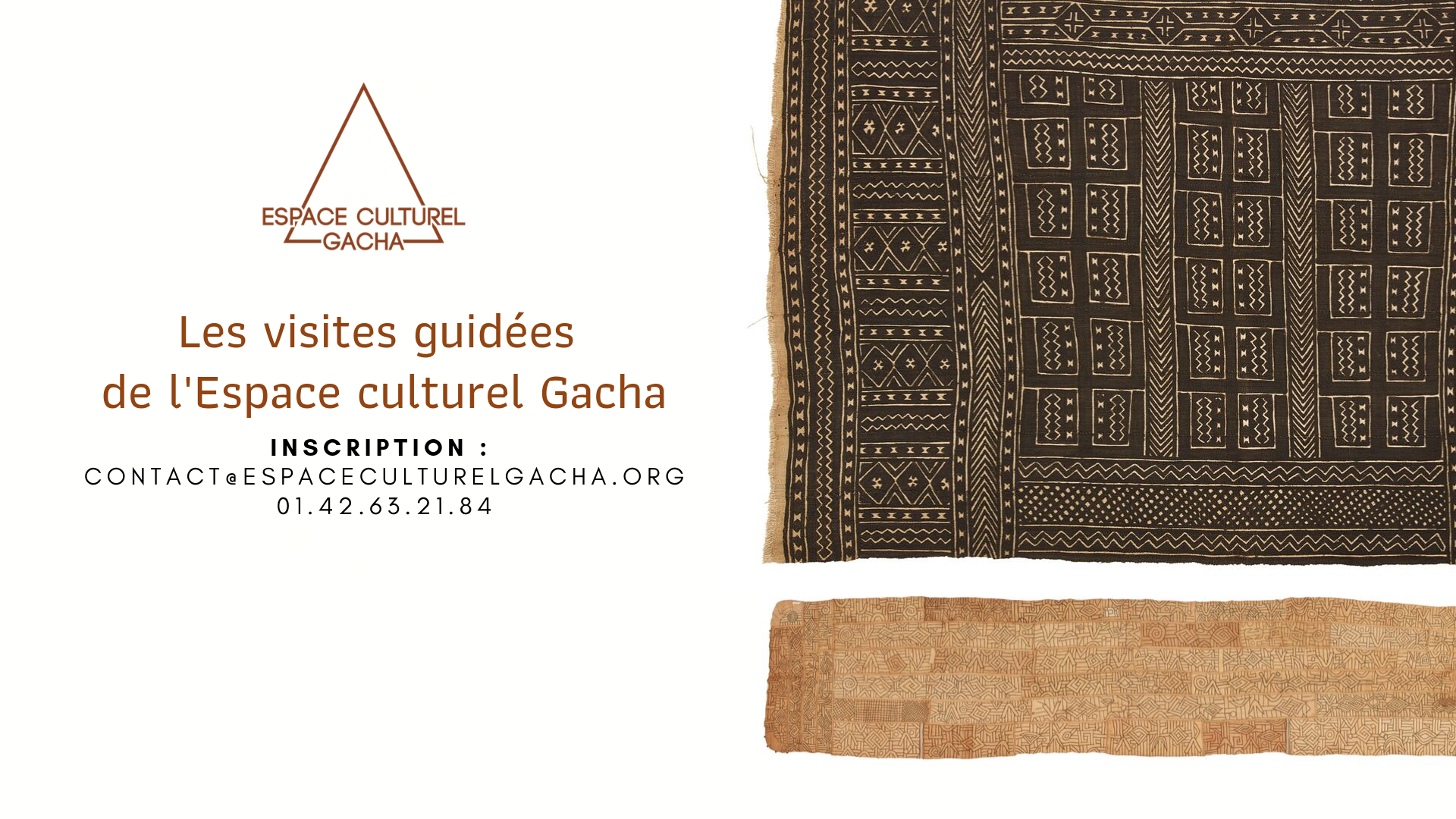 MANZEÙ : the route, the great path, in Medumba, the traditional language of West Cameroon.
Manzeù is a cycle of guided tours: a sensitive journey through Parisian museums.
What bridges, what paths are to be created – and crossed – when discovering another culture?
Our aim is to offer the public cultural experiences based on sharing of knowledge from cultures, especially non-European and particularly African ones. These visiting experiences give the right value to these works of art, textiles and texts.
__
Danilo Lovisi, our cultural mediator

Danilo Lovisi is a graduate of the École du Louvre. Originally from the Brazilian mountains, it is far from the sea and touched by the lines of the surrounding mountains that his link with art was born. Based in Paris, he is a cultural mediator and curator. He offers the public experiences of visits under the sign of poetry and sharing of knowledge. Since 2018 he has been responsible for the cultural programming of the Espace culturel Gacha.